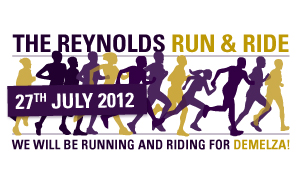 On 27th July 2012 we will be running and riding for Demelza! Starting at Bexley the team will run to Dartford station and ride the train to Rainham to pick up more of the team.
From there, they will run onto the Sittingbourne club and then finally onto Sittingbourne Town Centre before coming back again.
The challenge covers almost 30 miles from Bexley to Sittingbourne!
If you would like to get involved (all fitness levels welcome), leave your name at reception or you can sponsor us via our Just Giving Page.