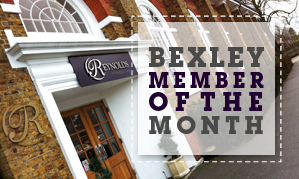 Craig joined Reynolds Fitness Spa at Bexley in February 2012 and works out 4-5 times a week depending on how much free time he has. The measurements that we took on Craig on his first induction showed that he weighed 103kg, his waist circumference came in at 103cm and his hips 107cm; results that Craig wasn't too happy about. A few years ago Craig used to train and keep in shape regularly, but his lifestyle became busier and this caused him to stop training which resulted in a decline in his fitness levels and shape. Eventually he managed to find a balance with his lifestyle and made time for himself to spend training again as he used to. Thanks to his determination Craig has now lost an incredible 8.5kg (1 stone 5lbs) by training and eating healthily. He now wants to focus and keep up the good work; he is also going to train for either the Brighton or London marathon 2013.
When we interviewed Craig asking him about his accomplishments and how he achieved them, he said:
"I feel so good to be catching up with my fitness and shape again after a long time. I've been exercising regularly, doing especially a lot of cardio, running on the treadmill. My dieting has been fundamental as I believe you can train as hard as you want, but you won't lose any weight if you keep eating chips all day every day. The fact that I have become a dad recently gave me a huge motivation, because when he grows up I wouldn't want to be overweight and unfit. I shall thank all the Reynolds staff who have always been kind to help me, giving me tips and a lot of motivation. I enjoy my training at Reynolds as everyone, members included, is really nice and you never get arrogant people who intimidate others. I look forward to keeping up my training and to prepare myself to next year's marathon here at Reynolds."
Fitness Instructor
Giorgio Pollio.
With the collaboration of
Advanced Apprentice
Aaron O'Brien.