This week is Reynolds skincare week so follow us everyday for a different skin care tip all week.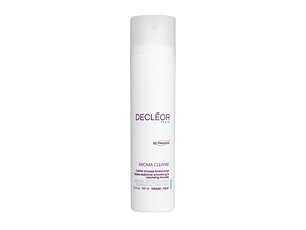 Day One: Cleanse away those Monday blues
Cleansing your skin not only preps your face for the day ahead, it also makes sure that you are getting the most out of all the products you apply to your skin, so it really is one of the most important parts of your daily skincare routine.
Hydra-Radiance Smoothing & Cleansing Mousse
This 3-in-1 cleanser provides three key actions for a beautiful and glowing complexion; perfect for those in a rush in the mornings:
• Deep cleansing: when in contact with water this rich, concentrated cream quickly lathers to a mousse-like texture, to deep cleanse and soften the skin leaving it clean and velvety soft.
• Skin polishing and perfecting: Grape juice, Papaya extract and Japanese White Mulberry exfoliate and gently slough away dull, dead skin cells to leave the skin crystal clear with visible clarity and luminosity after just one use.
• Moisturising and plumping: containing both Neroli Essential Oil and Hyaluronic acid for immediate outstanding results on the skin.
---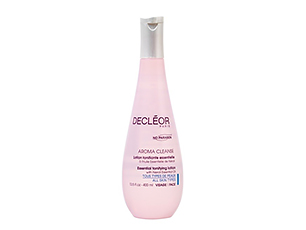 Day Two: Tone your skin not just your body
Toning your skin is often mistaken as being an unnecessary part of a skincare routine but is surprisingly one of the most important. By toning your skin you are rebalancing your skins natural PH level giving a good base to apply moisturisers on to. It also helps to remove any left over cleanser or make-up and aids in tightening pores and reducing excess oil secretions.
Essential Tonifying Lotion
A soft lotion to gently tonify all skin types & reduce dryness as it moisturises and awakens the skin. Essential Oil of Neroli protects & repairs and helps to fight dehydration leaving the skin moisturised and radiant.
---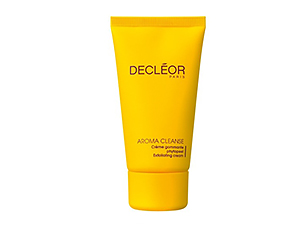 Day Three: Get over the midweek Hump with our midweek Scrub
Exfoliation is hands down the best way to give your skin an immediate pick me up. They come in lots of different forms so can suit all skin types, and remove dry dull skin cells leaving your skin looking immediately refreshed and brighter.
Phytopeel – Natural Exfoliating Cream
A soft cream formula, it gently absorbs and eliminates impurities, and contains no exfoliating particles, the gentlest and most natural way to renew your skin.
• Helps cleanse skin and removes impurities
• Removes dead skin cells
• Helps stimulate the cellular renewal process. Your clean, healthy and smooth skin recovers its even texture and has a healthy glow.
Reynolds Spa Tip: if you have sensitive skin use an exfoliator that has no grains that either rubs off, uses fruit enzyme or a polishing muslin cloth to remove. This way your skin won't feel sore or red when you use them.
---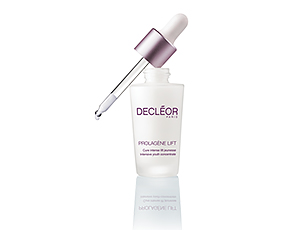 Day Four: Give Your Skin a Thursday Morning Lift
Serums are great ways to boost your skins radiance; they are also very versatile and can be used with all skin types. They are stronger formulas so always deliver fantastic results great for those concerned with preventing the onset of lines and wrinkles, some can even be used under face masks to give an intensive brightening boost to your weekly treatment.
Prolagene Lift – Intensive Youth Concentrate
A real youth booster, this serum contains the highest concentration of the remarkable L-PROLINE Complex to reactivate collagen production and reorganize, consolidate and tighten your skin cells. An enriched formula of 3 active ingredients combined with DECLÉOR's unique Lift Jeunesse Complex an exceptional formulation that acts on skin's surface to provide immediate lifting properties. After just 21 days, skin is firmed by up to 41%. Suitable for all skin types.
Reynolds Spa Tip – Like the sound of this? Why not try our Decleor Collagen Plump and Lift Facial and feel the effect of our Prolagene lift range.
---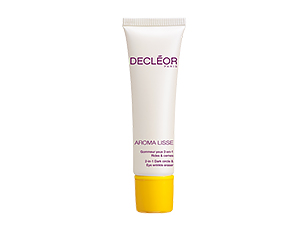 Day Five: Get That Friday Bright Eyed Feeling
Eye Creams and Serums are the best way to diminish those tell tale signs of a hard week, not to mention prevent those nasty lines and wrinkles from creeping in! Using the correct eye product for your personal needs can really make a difference to how you feel and look as they make a tremendous difference to your eye area and really wake up your face. They also help to keep your make up in place and most can be used around the lips as well. A real beauty must have.
Aroma Lisse Dark Circle and Eye wrinkle Eraser
A new generation in eye care, the 2-in-1 Dark Circle & Eye Wrinkle Eraser corrects and brightens to deliver optimal results. The correcting action smoothes and fills fine lines and wrinkles. The unique gel-cream texture contains illuminating yellow pigments to counteract dark circles.
In a Survey conducted with 21 women after 28 days application of the 2-in-1 Dark Circle & Eye Wrinkle Eraser in their daily beauty routine women found:
• 81% WITNESSED SMOOTHED LINES AND WRINKLES
• 100% NOTICE A BRIGHTER EYE CONTOUR
• 100% SAW A MORE MOISTURISED EYE CONTOUR
---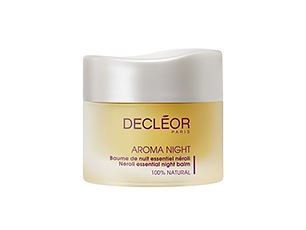 Day Six: After the Party… Saturday Night Rehab For Your Skin
Night creams and Balms are the best way to repair the damage of a long week or a night out on the town. When we sleep is when our bodies become most active. It's when we grow, our nails grow, hair grows and most importantly when our skin repairs all that has happened to it during the day. A night cream optimises this night time rest period and works harder than any other product you can use to brighten, tighten and repair what toll the day has taken on your skin. Leaving you looking as fresh as a daisy the next day.
Neroli Night Balm Essential
This amazing night balm, with its lush, melt-in texture, offers all the benefits of a made-to-measure aromatic night-care treatment for all skin types. When smoothed onto the face, an amazingly light and gentle sensation dissolves perfectly into the skin. It purifies and helps balance the skin. The skin is softened, its texture is refined. On waking-up, the skin is smooth, the complexion is radiant. Essential Oils and Resinoïdes of Basil, Camomile, Neroli and Tonka Bean, Plant Oils and Waxes of Avocado and Hazelnuts.
---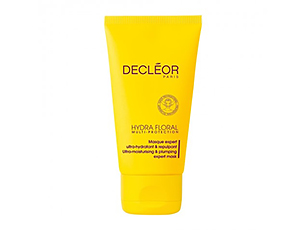 Day Seven: Sleepy Sunday Indulgence day
Welcome to the wonderful and amazing world of facemasks. No matter what skin type or what your concerns are you can always rely on a facemask to give you an instant pick me up. They can be short intensive treatments that you can leave on for 10-15 minutes or you can leave some on overnight for a real intensive night time treat. They should ideally be used twice weekly to give your skin an intensive boost. They contain potent ingredients to penetrate deeper into the base layers of the skin so always give fast results.
Hydra Floral – Multi Protection Expert Mask
This expert mask brings together all of the know-how of DÉCLEOR, to offer a true moisturising skin bath, for hydrated skin in just 10 minutes. Hyaluronic Acid instantly plumps skin to smooth out fine lines and wrinkles, that lasts up to 24 hours.
Use once or twice a week when skin needs a boost. The skin is left intensely moisturised and fresh. Its softness and comfort are restored.
Reynolds Spa Tip: Apply this face mask in place of your moisturiser and leave overnight for a truly fresh face in the morning.