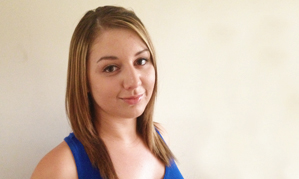 Christina is a sports massage therapist at Reynolds who provides fantastic support to members.
''I have been a sports massage therapist for over three years now and will be graduating from university next year as a fully qualified osteopath. Both sports massage and osteopathy are something that I feel very passionately about. Each treatment is tailored to your specific needs with the common goal of creating the correct body conditions in order for you to achieve optimal health and wellbeing. The techniques within sports massage encourages removal of waste products, scar tissue and muscle adhesions whilst improving circulation and lymphatic drainage. This not only helps to relieve various bodily aches and pains, but also helps to
increase your energy levels too."
Sports massage is perfect for speeding up recovery after musculoskeletal injuries and syndromes, to help reduce any discomfort during pregnancy or to relieve every day aches and pains. Each session is £25 for a total of 45 minutes. Please speak to reception for further details about bookings.
Christina Hellmann
Summer offer:
Throughout August and September:
10% off first session for all new clients.
10% off next session for recommending a friend for sports massage.