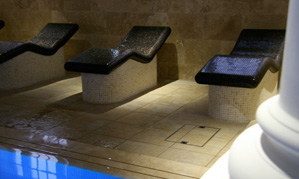 Reynolds are delighted to unveil our new health and fitness spa at Sittingbourne. This lovely development will produce the finest fitness spa in the area. This weekend there are special membership offers.
As well as the pool, jacuzzi, sauna and steam there will be foot spas, feature monsoon shower, ice station and heated loungers each having many health benefits.
Join us this weekend to take advantage of our opening offer. Ring Sittingbourne for more details 01795 479966.