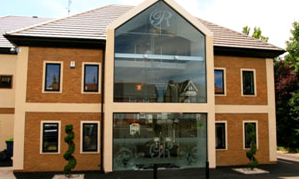 Our April Member of the Month at Sittingbourne is Diane Kidd who has been a member since June 2008. Since Diane joined Reynolds she has lost nearly 40 cm all over her body, reduced her body fat by 10 % and lost over 20 kg in weight.
What Diane has to say about her results
"When I joined Reynolds last summer I had already lost some weight but was still nervous about exercising in public. I'd like to thank the team at Reynolds for the friendly, non judgemental way I've been treated as I continue to work towards a healthy, lighter and fitter lifestyle. I started with lengths in the pool which I still love, progressing through a variety of classes to using the gym itself. My journey isn't over yet – having just got engaged there's a little more body fat reduction and toning to achieve and I'm sure that with the help of the Reynolds team I know I'm going to get there."
Congratulations Diane and keep up the good work!