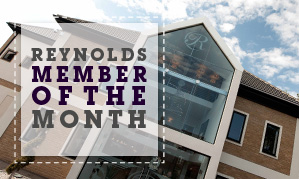 Claire Sargison
Last September Claire was having Personal Training sessions with Amy Casey and attended Body Pump, Combat and Keiser. Claire then found out she was pregnant, she carried on having Personal Training sessions with Amy up until December – 3 months into her pregnancy. Claire carried on attending classes and swimming all throughout her pregnancy.
In Claire's last week of pregnancy she took part in a class on Sunday, swam half a mile on Monday, Tuesday and Wednesday and then went on to have her baby
on the Friday.
Claire only put on baby weight throughout her pregnancy and 3 days after having her baby she was back into her pre-pregnancy jeans and back down to her original weight. After 6 weeks Claire is now back at the gym attending all her classes and booking up her next lot of Personal Training sessions.
Well done Claire.