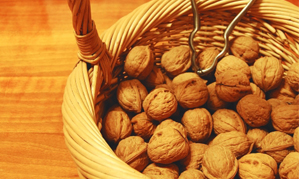 Nuts are an excellent snack, tasty and easy to eat on the run. Packed with vitamin E and a great source of protein, nuts also contain monounsaturated and polyunsaturated fats (the good fats) as well as plant sterols, all of which have been shown to lower LDL cholesterol.
As with all foods, moderation is key (over eating can result in high calorie delivery) and always go for natural nuts (salted and chocolate covered do not count)
Portable, inexpensive and protein packed, a good old peanut butter sandwich is an easy, inexpensive protein source that is brimming with nutrition.
Peanut butter has a place in a healthy diet, just be sure you enjoy peanut butter in moderation since its high in fat and calories, too. (One serving of regular smooth peanut butter (1 Tbsp) provides about 95 calories with 4 grams of protein and 8 grams of fat).
Amy Casey -Fitness Professional @ Sittingbourne
Picture courtesey of -freedigitalphotos.net