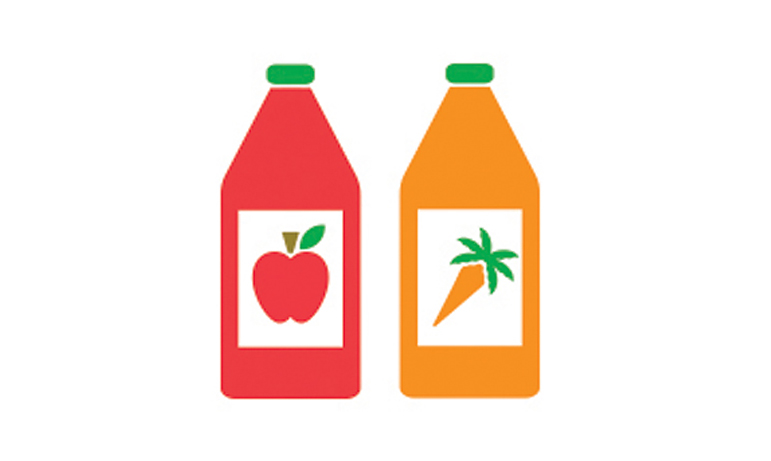 Now the festivities are over its time to get back in shape for 2014. Whether your New Year's resolution is to lose weight or just to be healthier, a detox is a great way to start! Try replacing two of your meals for a juice each day for 3-5 days and see how you feel.
Juice Recipes:
Blend 3 apples, 2 carrots and 2 celery sticks with ice. Beetroot is also quite nice to add to this juice for extra bulk and flavour (1/2 beet).
Benefits
Juice is a diuretic to help reduce any bloating or water retention, it also aids digestion and rids the body of toxins. It can also regulate blood sugar and pressure. If using during a fast period, the sodium in celery can help maintain balance throughout the body. Vitamin A and sweetness is provided by the carrot, so ratios can be changed according to taste.
Blend blueberries and a banana with natural yoghurt and ice for a breakfast smoothie.
Benefits
Light gluten free breakfast to reduce starchy foods throughout the day. Super food blueberries benefit weight loss, metabolism and heart health. Bananas are high potassium, good for digestion and leave you feeling fuller longer.
Blend 2 medium oranges (10 ounces total peeled), 1/4 cup whole, raw almonds, 1 small sweet potato, scrubbed and coarsely chopped, 1 medium apple, 1/2 cup water.
Benefits
Post workout refuel juice, suitable as a meal replacement. Almonds contain potassium and are a protein source to repair and build muscle. Energy provided from sweet potato. Vitamin c and sweetness found in oranges, while apple aids digestion. (231 calories).
Blend 1 cup sliced kale (from about 3 large leaves), 1 cup seedless green grapes (about 28), 1 English cucumber, thickly sliced, 1 small Granny Smith apple, 1/2 cup water.
Benefits
At only 110 calories this is a refreshing lunchtime juice providing iron and vitamin K.
If you would like any information on starting a healthy eating plan please speak to one of our dedicated fitness professionals who will be more than happy to help. You can also call us on 01322 522209 or email us at info@reynoldsgroup.co.uk.