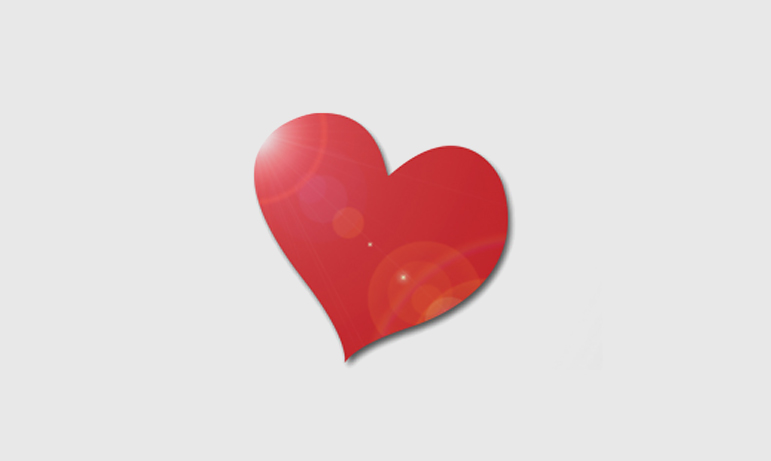 We've got a bit loved up this month for 'Valentine's season', but it's not all about romantic meals for two in busy restaurants, set menus and single red roses in plastic covers being touted at your table…
February is National Heart Month and on the 7 February the British Heart Foundation is appealing to everyone to get involved with 'Wear Red Day' to promote the awareness of heart disease, how to help maintain a healthy heart and keep cardiovascular disease at bay.
There are three key factors to consider in keeping your heart healthy:
1. Eating healthily
2. Being active
3. Getting the right support.
Obviously if you are reading this newsletter, hopefully you are already following at least one of these rules or going in the right direction.
Being active is vital for fighting cardiovascular disease, whatever your age. No doubt some of you reading this will have just signed up for the new year in an effort to get healthy and may be new or returning to exercise, so keep in mind these factors:
Start small: start with 10 minute bursts increasing to half an hour each day or half an hour's cardio one day, then a class the next. Gradually build up your exercise times and your fitness levels will gradually increase. Work to your own measure and mix it up a bit to keep it interesting.
Seek advice: our personal trainers are on hand to advise you whenever you need it, if you want additional help, why not book a PT and even a nutritional session as a balanced, healthy diet is important too.
Bring a friend: If there isn't someone going to the gym with you already, bring a friend. Don't forget you can always bring a friend to your PT session* and you receive a coffee from us afterwards.
Set goals: Set yourself targets, it makes it more interesting.
Reward yourself: Treat yourself when you have achieved a goal, perhaps with a new item of clothing or a massage – you're in the right place for those and the spa will help you de-stress as well.
For more information on the key risks connected to coronary heart disease, stroke and the preventative measures you can take, please follow this link.
*Ts&Cs apply