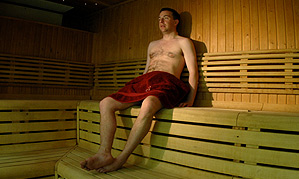 Mental Fatigue – At times the pressure of trying to maintain regular training pattern, keep the intensity and eat a healthy diet can become too much.
The best thing to do is take a rest from your normal training programme for a whole week.
Try a different class such as Body Balance, Yoga or Pilates.
Make sure you set aside 25 mins per training day to relax in the Spa (Sauna, Steam and Jacuzzi) or alternatively indulge in a relaxing Swedish massage.
This will help you return to your training with more focus and allow the working muscles a chance to rest and remeber your muscles get stronger during the rest periods and not when you actually train.
Roi Larrett-Lead Coach @ Sittingbourne