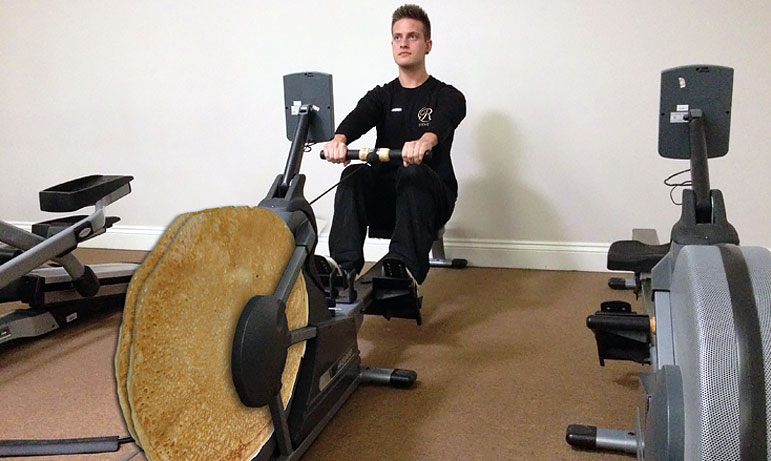 Looking to burn off the calories after sampling a few pancakes? With an indulgent pancake clocking in at an average of over 200 calories you need an exercise to help even the balance!
To burn off an average pancake you will need to work at 70% heart rate for 20 minutes on any of the following cardio machines:
Treadmill
Bikes
Cross trainers
Rowers
Please download our Heart Rate Chart to find your 70% heart rate and our Pancake Offset Exercise Guide which shows how much cardio you need to do to burn off those tasty pancakes!
Please speak to any one of our highly skilled Personal Trainers before starting any new exercise. If you have any questions or would like to book a personal training session please call 01322 522209.
You may also be interested in checking out our Healthy Pancake Recipes if you are looking to avoid the usual pancake calorie-fest!