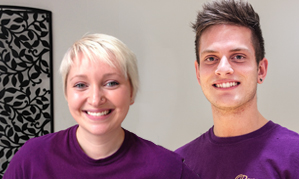 If you weren't aware already, Sittingbourne now has a new class on it's timetable – Boxercise.
Increasingly popular, Boxercise is a fun, stress busting workout that incorporates traditional boxing moves as well as aerobics and conditioning, focusing on qualities that boxers need such as speed, power, balance and strength. It also includes many class formats such as circuit, boxing styles, focus pad work, punch bags, skipping, medicine ball and much more.
This class uses gloves and pads for partner work, as well as cardio drills including skipping and shuttle runs. Not only will you improve your fitness, strength, co-ordination and balance, you'll de-stress and find a sense of inner confidence with this fun and addictive class.
It's a great way to let off steam, improve on fitness levels and become a lot leaner overall and a great way to work hard and socialise. Plus, the class will be different each time, which will challenge you to the best of your ability.
Why not pop along to our Sittingbourne and Bexley clubs and try out this amazing class for yourself with our highly skilled instructors.
See you there!
Kirsty and Jake.
Please check our Timetables for your next Boxercise class!