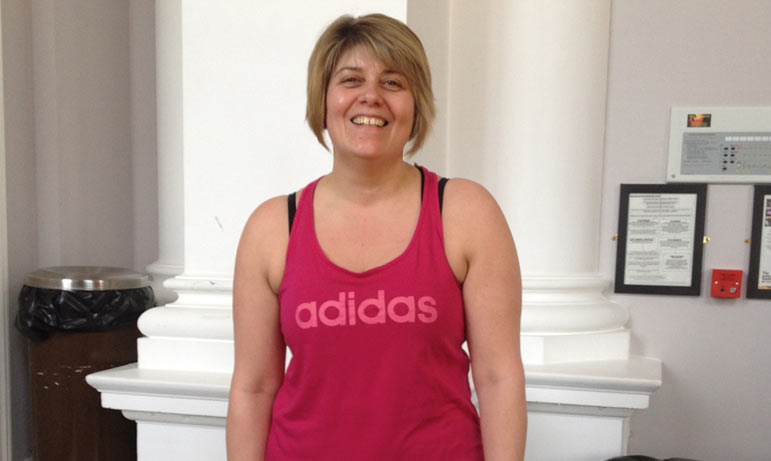 Our member of the month for May goes to Kelly Searle.
Kelly has been a member of Reynolds for just over a year and uses both the gym and spa facilities. Kelly has also enjoyed doing classes in the past but now mainly focuses more on the gym and it definitely shows after having fantastic results and is now pushing herself harder and harder in her workouts.
When Kelly first started the gym she only used the recumbent bike and didn't feel she was getting anywhere, then she thought of having some personal training and from then has been using everything in the gym and has built her confidence massively. Kelly now enjoys running on the treadmill and is used to working with weights and with her Personal Training sessions has lost a stone and a Half, has lost 14.9% body fat and has increased her body lean mass (muscle) by 7.6kg.
Kelly wants to keep improving her fitness levels and aims to carry on losing weight.
'I love it here at Reynolds, everyone is so helpful and friendly, my favourite thing is using the spa and it's so rewarding after a hard workout.'
'I have worked hard in the gym, but I'm so glad I enquired about personal training as I really enjoy the sessions which are hard but fun. From my results I would highly recommend them for anyone who is struggling with motivation or is looking to change their program. For the future I want to keep working hard and pushing myself in the gym'.
Well done Kelly. Keep up the good work.
Chris Rowland. Personal Trainer