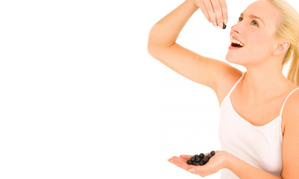 Acai berry is a super food from the amazon that your diet shouldn't be without, they are one of the most nutritious foods.
Acai berry is rich in B vitamins, minerals, fibre, omega 3 and 9!
Acai berry is one of the worlds best antioxidants and is well known for the potential it has in preventing diseases such as heart disease, metabolic disease.
Rachel Porter Fitness Professional @Rainham