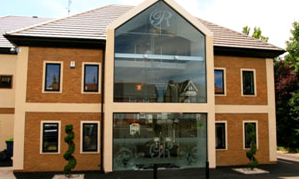 Kerry's Statement
I joined Reynolds in march of this year.
The worst bit was the initial assessment – facing reality!
Looking back if someone had told me that I would have achieved so much in such a short time I would not have believed them.
On paper I am over the moon with my achievements, but still have a long way to go.
I am surprised that I didn't walk out the door and never come back after my very first spin session one Tuesday morning.
I originally planned to go to Reynolds 2 or 3 mornings a week but I now attend 9 classes per week. It really has not been easy, but now I am beginning to see the benefits. My confidence is coming back daily (dropping a dress size every 6 weeks does help) and I am now at the point that I do really enjoy both the exercise, and the social aspect of Reynolds.
All the instructors are amazing, I wouldn't know where to start if I had to cut a day out of my fitness regime.
Lindy has been instrumental in my attitude to exercise. She doesn't hold back in pushing me on at exactly the right moments, just when I feel like giving up!
WELL DONE KERRY – KEEP UP THE GOOD WORK!