Welcome to the Reynolds Retreat March update.
A healthy lifestyle is so much more than going to the gym. That's why our fitness experts curate this monthly update giving you fitness, nutrition and well-being tips, because we believe the greatest wealth is health.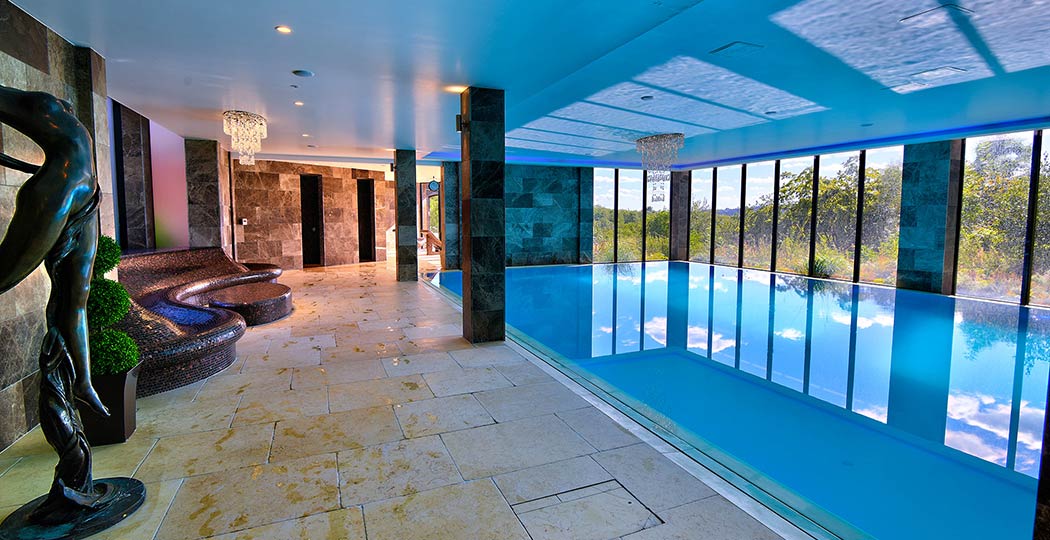 Become a Beauty Therapist
Did you know that the Reynolds Group run training courses to help people reach their career dreams? We have an NVQ Level 2 Beauty Therapist course starting this April, for all ages. Email training@reynoldsgroup.co.uk for more info.

Muffin Compares to You
Are you one of the thousands of people in the UK who've made the move to a vegan diet? Good news – our chef has been experimenting with plant-based snacks, such as these delicious banana and walnut muffins. Pop in to try for yourself!

HIIT me up!
Our PTs are loving HIIT at the moment. But it's not just a fad! HIIT involves short bursts of intense exercise, combined with low-intensity recovery periods. It is a great way to burn a lot of calories very quickly. Because it's so intense, HIIT can elevate your metabolism for hours after exercise, so you carry on burning after you finish. Ask one of our fabulous Personal Trainers for more info on how to incorporate these into your fitness regime.

Why You Should Be Doing Pelvic Floor Exercises
Losing strength in your pelvic floor muscles gives a whole new, and way too literal, meaning to the phrase "wet yourself laughing". Some people don't realise that pelvic floor muscle weakness can affect anyone, from women who've never been pregnant to men. So, why does this happen to us and what can we do to stop it? Head to our brand new blog post on pelvic floor exercises to find out!

Are You Getting Your Protein In?
No doubt you've heard about the importance of including protein in your diet, especially if you're into fitness. But exactly how much protein do you need?
Honestly, there is no set answer. It depends entirely on your fitness goals, body type, height and other factors. As a reference, the DRI (Dietary Reference Intake) suggests to consume 0.8 grams of protein per kilogram of body weight. If you want to build muscle, you should be aiming for between 1.2 – 1.7 grams per kilogram of body weight. The best time to consume protein is within one hour of a workout. Luckily for Reynolds members, we can make them at the bar. Remember to pick up your loyalty card to get your 8th on the house!

"I Woke Up Like This"
2019 is all about the bushy brows, and there's a new treatment that everyone is talking about. That's right – we're talking about microblading.
This semi-permanent eyebrow enhancement is all the rage with celebs at the moment, and we've recently started offering the treatment exclusively at our Borough
Green spa. Microblading is a semi-permanent makeup treatment that places special pigments under the top layer of your skin, giving the illusion of natural and full brows. It's similar to tattooing, but the needles don't go as deep.
For £345, you'll get your first treatment and first top-up, as long as the top-up is booked within 4-6 weeks of your initial treatment. Interested? Give us a call for more information or to book. 01732 446051
*Terms and conditions apply

Mindfulness Tips
Manage anxiety and every day stress with these simple exercises. Remember, practise makes perfect!
1. Get comfortable. Sit down in a meditation pose, stand up, lie down – whatever feels right for you.
2. Take a deep breath, in through your nose, out through your mouth. Repeat and gently close your eyes.
3. Tune into your body. Start with your head and scan down. How does it feel?
4. Notice the sounds around you, then your thoughts. Don't worry about them – just be aware of them. Let them come and go.
5. When you're ready, open your eyes and become aware of your surroundings.
Practising this for routine for just five minutes a day can make all the difference to your life.
Did you enjoy this newsletter? We have loads more content available on our social media channels. Please give us a follow on Instagram and Facebook and tag us in any pictures that you may take at the Reynolds Retreat.