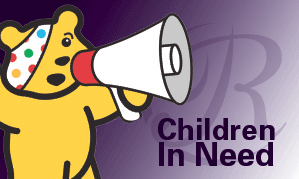 This year the team from Reynolds will be helping to transform the lives of children in need by transforming themselves!
On Friday 18th November you will see some strange sites around all the Reynolds clubs. Staff are under strict instruction to unleash an alter ego and challenge members in the gym to raise as much money as possible for Children in Need 2011.
Why not think of a hard core challenge to try our team, participate in "Fancy Circuits" or vote on your favorite staff member's costume! Dig deep and support children in need at Reynolds Fitness Spa.