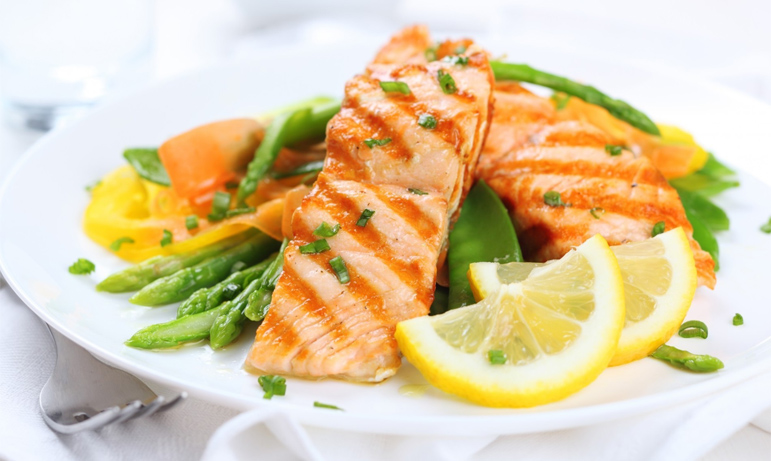 We expect you'll be pushing your bodies extra hard this week in order to shake off the festive treats! However, recovery is equally as important for your health and fitness as the working out itself. In light of this, we have put together some great tips when you are organising your meals in order to maximise the repair and recovery processes in your body.
Steak
Try with sweet potato and a small helping of sour cream for optimal muscle reconstruction
Chicken
100g of chicken will provide 18g of protein. It is also packed with amino acids, specifically leucine and omega 3, essential to reduce inflammation after a workout. It also promotes the conversion of protein into muscle.
Tuna
The proteins found in tuna are perfect for growth and repair. Team with brown rice for the essential combination of protein and carbohydrate, aiding recovery.
Mackerel
Try with courgettes for its antioxidant benefits and a portion of fibre. This combination is rich in protein, omega-3 and vitamins A and C.
Salmon
Filled with omega-3, salmon is great for rapid recovery. The fish is also full of vitamins B6 and B12 for increased energy.
Thai inspired recipes
The coconut found in many thai and other Asian dishes is proven to help burn calories, perfect for keeping your metabolism up after a workout.
Salads
As well as being low in High GI carbohydrates some of the most popular vegetables have even more specific advantages. Spinach is an anti-oxidant found to lessen muscle soreness. Vitamin C-rich yellow pepper strengthens blood vessels and improves blood flow. Adding these into your salad will really make a difference to your recovery.