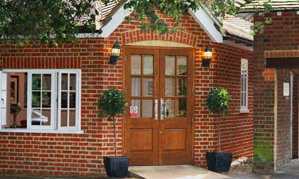 I had Evelyn Ennis for her Personal Training Review (PTR) today. Evelyn joined on 5/07/99 and has been coming regularly ever since!
Today's Personal Training Review:
Lost 1 inch from waist
Lost 1 inch from hips
Lost 6% body fat
Maintained a healthy BP of 115/75
Maintained fantastic flexibility of 12cm! She can almost put her head on her knees!
Evelyn doesn't have a lot of motivation for attending the gym in Rainham so she will only usually make it once or twice a week but when she's here she does put the effort in, as the results show.
Since Rainham have had the studio, Evelyn has found a new love for pilates and thoroughly enjoys attending Sally's classes which has obviously played a big part in maintaining her good flexibility!
By Kirsty, Reynolds Fitness Spa Team Rainham