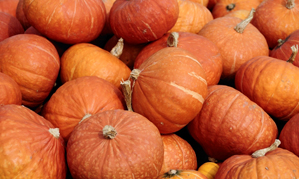 Pumpkin seeds are full of health benefits, they are one of natures almost perfect foods.They:-
Contain most of the vitamin B group, C, D, E and K.
Contain amino acids and unsaturated fatty acids.
Contain minerals such as Calcium and Potassium.
Help to provent hardening of the artery walls to help regulate cholesterol levels.
Help to prevent against Cancer.
Also eliminate parasites from your Intestine.
Contain Zinc and Magnesium.
Are a good source of Beta carotene and Omega 3.
Are beneficial for teeth, gums, hair and nails.
Relieve exhaustion and combats depression.
Help to reduce weight and obesity.
Prevent Kidney stones.
Contain Anti-Inflammatory properties without the harmful side effects of the Anti-Inflammatory drug.
Put them in or on your salads, yoghurt, breakfast, on dinner such as 'salmon' and shakes mixed with your favourite 'Super Foods'.
Eat them raw to get the best from the seeds!
By Rachel Porter
Fitness professional @ Rainham
Photo by Arvind Balaraman-Courtesy of Free Digital Photos