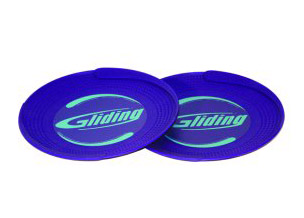 Firstly Sittingbourne would like to wish all members a very Happy and Prosperous New Year.
We would also like to introduce our new class timetable commencing on 4th January, 2010. We have taken into account member comments as well as attendance and have made some changes to the timetable as well as adding three brand new classes.
Gliding
Using a Gliding™ disc, you'll follow a unique sequence of exercises designed to engage your whole body. Straight from the dance studios of New York, this revolutionary exercise adds a completely new dimension to your aerobic training. Glide, slide, stretch and tone your body with the help of two little sliding pads placed under your hands or feet. The sliding motion draws on your core strength to stabilise your body through the full range of movements. A fun, inclusive class concept for all.
Book your new Gliding class now with reception or online for:
Tuesday 18.00 to 19.00
Wednesday 13.00 to 14.00
Friday 13.30 to 14.30
Ballroom & Latin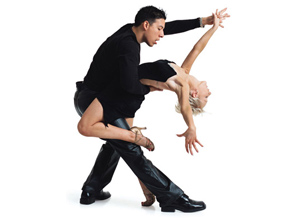 Have you watched Strictly Come Dancing and fancy giving it a go? Whether it's for fun or fitness it is never too late to learn. Dancing is a low impact, highly aerobic exercise form, suitable for everyone whatever your age or fitness ability.
Book Ballroom & Latin with reception or online:
Monday 20.00 to 21.00
Saturday 11.00 to 12.00
Fitness Pilates
Brand new Fitness Pilates held on Wednesdays from 19.00 to 19.45. Book with reception or online.