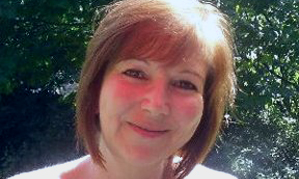 As the first member of the month of this year, we have chosen to nominate Liane Dalley.
Liane works for an ex film producer who is now a lord, so this takes a lot of time away from her everyday life. Despite her lack of free time, she eventually joined us here at Reynolds Fitness Spa in 2008 and due to her hard work and commitment, managed to lose an outstanding amount of four and a half stone.
At the very beginning Liane tried various fitness classes, such as Tums and Bums, Yoga, Keiser Cycling, Zumba and Aqua. One of her favourite classes is Zumba, which she attends three times a week and she really enjoys Aqua. She then works out in the gym for three hours every weekend, using the treadmill, a few resistance machines and the Power PlateTM.
Liane had this to say about the gym and her future challenges:
"I consider the gym to be a social place, not just a gym, it's a family environment and I love it! I enjoy using the spa with my friends after a Zumba class. Along with the exercise, I followed a well-known diet, which I still do. Thanks to the diet and weekly visits to Reynolds I have managed to maintain my weight loss of four and a half stone. My next challenge is to try new classes, and I'm particularly looking forward to seeing what Bokwa is like."
Personal Trainer: Giorgio Pollio, Bexley