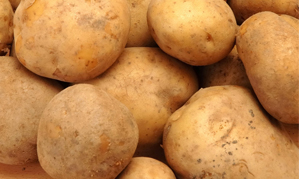 Potatoes
Potato skins contain more vitamin C than oranges; if you are fighting off a cold you are better off eating a fist sized potato.
They are also good for providing- Fibre, Potassium, Iron, Phosphorus and zinc.
Citrus fruits
By eating citrus peel or even including it in meals or grating on to cakes you can lower your 'bad' cholesterol and increase 'good' cholesterol!
Pumpkin and Butternut squash
Protect against heart disease and cancer, whilst improving skin and nails! Don't ditch your seeds either, they are high in Omega 6 and high in essential fatty acids, great for brain power. You don't have to eat the tough skin just get as close to it as you can from the inside!
Bananas
Banana peel has been found to contain serotonin, which boosts your mood and helps combat depression.
It also contains an antioxidant to help protect eyes against harmful UV rays!
By Rachel Porter-Fitness Instructor @ Rainham
Photo by Suat Eman -courtesey of Free Digital Photos