Microblading in Kent
Microblading is a popular treatment that is now available at the Reynolds Retreat; the treatment provides beautiful brows with a long lasting and natural finish. Whether you pencil in your brows, suffer from over-plucked or thin brows, Microblading is a semi-permanent treatment that will make your daily routine that little bit easier. The procedure involves hair-like incision strokes that implant pigment under the skin to enhance and give shape and definition to eyebrows with a natural finish. The pigment will be matched perfectly with the natural hair colour to give flawless looking results.
Before the treatment a consultation will be carried out with one of our specially trained therapists to discuss desired results, cover health and medical information and to perform a patch test. During this time any questions can be asked and the full procedure will be explained. To ensure perfect results the therapist will also assess the current eyebrows and pencil in the areas that will be enhanced whilst ensuring complete symmetry and precision.
The price includes the first top-up, this is carried out 4-6 weeks after the initial treatment and further top-ups can be provided if required. The treatment is long-lasting due to the semi-permanent pigment and you can expect to see the results for up to 12 months.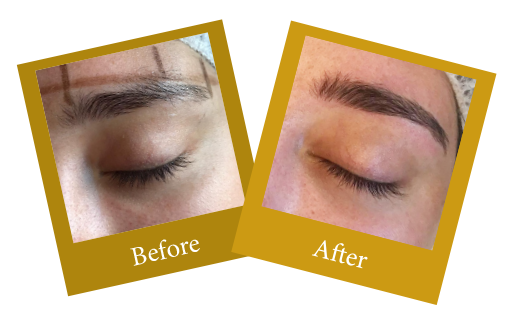 Introductory offer
We are currently providing Microblading at the introductory price of £245! This price includes the first top-up. This offer is only available for a limited time and will end on the 31st January 2019.
Full terms and conditions apply. Treatment and offer only available at the Reynolds Retreat. Offer ends 31st January 2019. Top- up must be booked within 4-6 weeks of initial treatment. If a 2nd top-up is required within 6 months this is at the cost of £75.00. If a further 3rd top-up is required within 12 months this will be at the cost of £150. Any further treatment required after the first 12 months will be charged at the normal price of £345. Please note a patched test is required 24 hrs before treatment.