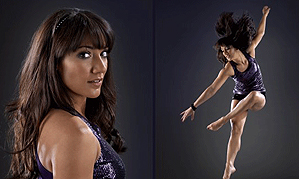 Mandy Montanez, one of Reynolds Performing Arts tutors, was among the final 6 contestants on the BBC1 programme, So You Think You Can Dance. Mandy didn't make it through to the final but her dancing has been an inspiration over the last few weeks and all her friends and supporters are very proud of her.
Mandy's progress through the competition and her dances can be
seen on the BBC's website So You Think You Can Dance
or via Mandy's Facebook
Well done Mandy for getting to the semi-finals, Saturday nights just won't be the same from now on!