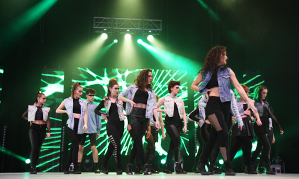 Following on from last years successful performance, Reynolds Performing Arts will be performing on the Main Stage at 'Move' It for the 3rd year running on:
Saturday 8th March at 5.45pm.
The choreography this year has been inspired by 'The Great Gatsby' movie and will be a fusion of Jazz and Charleston feel with a commercial twist. Students auditioned for this prestige event and the piece is choreographed by Jo Goodwin.
Watch this space for more info.
View Reynolds Performing Arts at last year's Move It here.