Corporate Responsibility
Reynolds Group believes that commercial and social business should go hand in hand; we are not only committed to running a successful commercial venture, we are also committed to our local communities. Our community projects include Apprenticeship programmes, local team sponsorship, healthy school initiatives, re-engagement programmes, production touring company as well as numerous fund raising events, performances and donations to charities totalling to date over £950,000.
In addition the Reynolds Group, as a Beacon awarded company, actively shares its good practice with other organisations providing inspiration and cross fertilization of ideas to other businesses and educational institutions.
Charity
Reynolds is proud to support its local communities and charities. Our current charity of choice is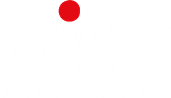 Mindfulness in Schools Project (MiSP) is a charity whose aim is to bring mindfulness to children and those who care for them.
Research shows that mindfulness can improve the mental, emotional, social and physical health and wellbeing of those who practice it. It has the potential to reduce stress, anxiety and reactivity, and improve self-esteem, creativity, self-awareness, the ability to manage behaviour and emotions, empathy, sleep and bring about greater calmness. The challenges facing our young people now, in 2020, are unprecedented. A mindfulness toolkit can help prevent issues from arising, as well as providing skills to deal with challenges when they do appear.
MiSP creates engaging, evidence-based, secular, mindfulness programmes for children in schools, and trains and supports adults to deliver them in the classroom. MiSP materials are based on rigorous research in clinical psychology and neuroscience, written by teachers for teachers, and used successfully in a wide range of educational contexts.
Based in Kent, MiSP has now trained over 6,000 adults, and is running a national appeal 'A Million Minds Matter' to raise funds to enable every child, regardless of age, ability or socio-economic background, to be taught mindfulness skills to help them manage difficulty, achieve their potential and flourish in life. We are delighted to have committed to donating to this important appeal.